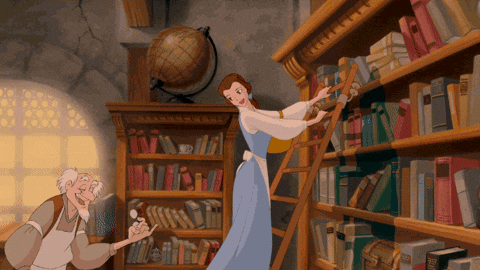 Despite February being the shortest month, I managed to blow right past my goal of one book a week, and actually wound up reading eight books. I don't expect this breakneck pace to continue indefinitely (March is thus far proving to be much slower), but it was fun while it lasted.
February
After the events of the Fourth Trial, Martial soldiers hunt the two fugitives as they flee the city of Serra and undertake a perilous journey through the heart of the Empire.
 
Laia is determined to break into Kauf—the Empire's most secure and dangerous prison—to save her brother, who is the key to the Scholars' survival. And Elias is determined to help Laia succeed, even if it means giving up his last chance at freedom.
 
But dark forces, human and otherworldly, work against Laia and Elias. The pair must fight every step of the way to outsmart their enemies: the bloodthirsty Emperor Marcus, the merciless Commandant, the sadistic Warden of Kauf, and, most heartbreaking of all, Helene—Elias's former friend and the Empire's newest Blood Shrike.
Bound to Marcus's will, Helene faces a torturous mission of her own—one that might destroy her: find the traitor Elias Veturius and the Scholar slave who helped him escape…and kill them both.
So many times sequels fall short of whatever was special and captivating about the first book in the series, but this was not the case with A Torch Against the Night. Sabaa Tahir knocked this follow-up to An Ember in the Ashes out of the park, bringing back all the elements and characters I loved from the first book while adding fresh new elements that kept me utterly enthralled. One of my favorite secondary characters from the first book becomes a POV character in this one, which was a welcome surprise, and Tahir weaves the three narratives together seamlessly. I absolutely cannot wait for the third (but not final!) book in this series.
Also I listened to this one on audio, and it is spectacular. Honestly one of the best audiobooks I've ever heard.
"I come from a country that was created at midnight. When I almost died it was just after midday."
When the Taliban took control of the Swat Valley in Pakistan, one girl spoke out. Malala Yousafzai refused to be silenced and fought for her right to an education.
On Tuesday, October 9, 2012, when she was fifteen, she almost paid the ultimate price. She was shot in the head at point-blank range while riding the bus home from school, and few expected her to survive.
Instead, Malala's miraculous recovery has taken her on an extraordinary journey from a remote valley in northern Pakistan to the halls of the United Nations in New York. At sixteen, she became a global symbol of peaceful protest and the youngest nominee ever for the Nobel Peace Prize.
I AM MALALA is the remarkable tale of a family uprooted by global terrorism, of the fight for girls' education, of a father who, himself a school owner, championed and encouraged his daughter to write and attend school, and of brave parents who have a fierce love for their daughter in a society that prizes sons.
I AM MALALA will make you believe in the power of one person's voice to inspire change in the world.
I knew it would be difficult to listen to Malala Yousafzai talk about her life — the Taliban bombings, the pressure from her community to deny her her education, the constant fear, and, of course, the shooting — and while I was correct, I was unprepared for how uplifting it would be at the same time. In this beautifully written, honest memoir, Malala writes eloquently about her life growing up in Pakistan, not shying away from the ugliness she faced each day, while still embracing all the things she loved — and loves — about her home, her faith, and her culture. This book was eye-opening, and helped solidify the lines of a country and culture that had previously been dotted and fuzzy in my mind. While I Am Malala is, at times, absolutely sad and upsetting, ultimately it is an inspiring, hopeful accounting of a young girl determined to leave this world better than she found it.
8. Ghost by Jason Reynolds
Ghost wants to be the fastest sprinter on his elite middle school track team, but his past is slowing him down in this first electrifying novel of a brand-new series from Coretta Scott King/John Steptoe Award–winning author Jason Reynolds.
Ghost. Lu. Patina. Sunny. Four kids from wildly different backgrounds with personalities that are explosive when they clash. But they are also four kids chosen for an elite middle school track team—a team that could qualify them for the Junior Olympics if they can get their acts together. They all have a lot to lose, but they also have a lot to prove, not only to each other, but to themselves.
Ghost has a crazy natural talent, but no formal training. If he can stay on track, literally and figuratively, he could be the best sprinter in the city. But Ghost has been running for the wrong reasons—it all starting with running away from his father, who, when Ghost was a very little boy, chased him and his mother through their apartment, then down the street, with a loaded gun, aiming to kill. Since then, Ghost has been the one causing problems—and running away from them—until he meets Coach, an ex-Olympic Medalist who blew his own shot at success by using drugs, and who is determined to keep other kids from blowing their shots at life.
I don't read a lot of middle grade fiction, but Ghost has come so highly recommended that I was super excited to read it, and am pleased to say it did not disappoint. The story of Ghost is simple – it follows Castle Crenshaw (who goes by the nickname Ghost, but only in his head), a kid with a few skeletons in his closet and not much drive, who decides on a whim to challenge the fastest sprinter on a local track team to a race, and ultimately winds up on the team himself. It doesn't seem like a "troubled kid joins a track team" narrative should be all that compelling, but Jason Reynolds manages to make Ghost's journey from delinquent to track star in turns heartbreaking, hilarious, and deeply moving. I loved this book.
Before John Glenn orbited the earth, or Neil Armstrong walked on the moon, a group of dedicated female mathematicians known as "human computers" used pencils, slide rules and adding machines to calculate the numbers that would launch rockets, and astronauts, into space.
Among these problem-solvers were a group of exceptionally talented African American women, some of the brightest minds of their generation. Originally relegated to teaching math in the South's segregated public schools, they were called into service during the labor shortages of World War II, when America's aeronautics industry was in dire need of anyone who had the right stuff. Suddenly, these overlooked math whizzes had a shot at jobs worthy of their skills, and they answered Uncle Sam's call, moving to Hampton, Virginia and the fascinating, high-energy world of the Langley Memorial Aeronautical Laboratory.
Even as Virginia's Jim Crow laws required them to be segregated from their white counterparts, the women of Langley's all-black "West Computing" group helped America achieve one of the things it desired most: a decisive victory over the Soviet Union in the Cold War, and complete domination of the heavens.
Starting in World War II and moving through to the Cold War, the Civil Rights Movement and the Space Race, Hidden Figures follows the interwoven accounts of Dorothy Vaughan, Mary Jackson, Katherine Johnson and Christine Darden, four African American women who participated in some of NASA's greatest successes. It chronicles their careers over nearly three decades they faced challenges, forged alliances and used their intellect to change their own lives, and their country's future.
After seeing (and loving) the film Hidden Figures, I was eager to check out the book and compare the real version to the Hollywood dramatization. And while, as expected, the movie took some liberties with timelines and character relationships, as well as introduced a few fictional conflicts for the sake of drama, I was happy to find that the impressive accomplishments of the women in the movie were all, in fact, real — and in many cases, far exceeded what was shown in the movie. While this book was far more factually than narratively driven, and therefore took me a little while to get through, it was fascinating and inspiring to read about the contributions of black women to both the space race and NASA as a whole, and I'm so glad that their stories are getting told.
When Mae Holland is hired to work for the Circle, the world's most powerful internet company, she feels she's been given the opportunity of a lifetime. The Circle, run out of a sprawling California campus, links users' personal emails, social media, banking, and purchasing with their universal operating system, resulting in one online identity and a new age of civility and transparency. As Mae tours the open-plan office spaces, the towering glass dining facilities, the cozy dorms for those who spend nights at work, she is thrilled with the company's modernity and activity. There are parties that last through the night, there are famous musicians playing on the lawn, there are athletic activities and clubs and brunches, and even an aquarium of rare fish retrieved from the Marianas Trench by the CEO. Mae can't believe her luck, her great fortune to work for the most influential company in the world—even as life beyond the campus grows distant, even as a strange encounter with a colleague leaves her shaken, even as her role at the Circle becomes increasingly public. What begins as the captivating story of one woman's ambition and idealism soon becomes a heart-racing novel of suspense, raising questions about memory, history, privacy, democracy, and the limits of human knowledge.
I still haven't fully unpacked all my feelings about The Circle. On the one hand, despite it being a little clunky in its prose and poorly paced, I was completely riveted by this book, and could not stop turning pages. It's not short — nearly 500 pages — but I inhaled it in just a couple days. The near-future technological premise is plausible and creepy, and I was utterly intrigued by how The Circle slowly tentacled out until it touched every aspect of modern life. So obviously it was doing something very, very right.
On the other hand, Mae is an absurdly frustrating narrator who goes through absolutely no personal growth and shows no agency at any point throughout the story. None of the characters behave or talk in a believable way (particularly the female characters, who felt like they'd all been modeled after Stepford wives; Mae is so bad that I am honestly shocked Emma Watson agreed to play Mae in the movie), the pacing is incredibly uneven, and the ending is wholly unsatisfying, both emotionally and narratively. I sincerely couldn't even tell you if I liked this book, or if I'd recommend it. All I know is that it infuriated me, I couldn't put it down, I couldn't stop thinking about it after it was done, and that I'm definitely going to see the movie.
11. All American Boys by Jason Reynolds and Brendan Kiely
In this Coretta Scott King Honor Award–winning novel, two teens—one black, one white—grapple with the repercussions of a single violent act that leaves their school, their community, and, ultimately, the country bitterly divided by racial tension.
A bag of chips. That's all sixteen-year-old Rashad is looking for at the corner bodega. What he finds instead is a fist-happy cop, Paul Galluzzo, who mistakes Rashad for a shoplifter, mistakes Rashad's pleadings that he's stolen nothing for belligerence, mistakes Rashad's resistance to leave the bodega as resisting arrest, mistakes Rashad's every flinch at every punch the cop throws as further resistance and refusal to STAY STILL as ordered. But how can you stay still when someone is pounding your face into the concrete pavement?
There were witnesses: Quinn Collins—a varsity basketball player and Rashad's classmate who has been raised by Paul since his own father died in Afghanistan—and a video camera. Soon the beating is all over the news and Paul is getting threatened with accusations of prejudice and racial brutality. Quinn refuses to believe that the man who has basically been his savior could possibly be guilty. But then Rashad is absent. And absent again. And again. And the basketball team—half of whom are Rashad's best friends—start to take sides. As does the school. And the town. Simmering tensions threaten to explode as Rashad and Quinn are forced to face decisions and consequences they had never considered before.
Written in tandem by two award-winning authors, this four-starred reviews tour de force shares the alternating perspectives of Rashad and Quinn as the complications from that single violent moment, the type taken from the headlines, unfold and reverberate to highlight an unwelcome truth.
All American Boys was my second Jason Reynolds book this month (sidebar: I totally understand all the praise for Jason Reynolds now), and as with Ghost, it did not disappoint. It alternates between two points of view – Rashad, a black teen whose first chapter takes us up to and through the moment when he's horribly, publicly beaten by a white police officer over a misunderstanding; and Quinn, the white basketball player who witnesses the whole thing. While the subject matter is incredibly heavy and relevant, the book does a good job injecting humor and softness into the narrative, managing to keep the reading experience enjoyable while pulling no punches in the story. In addition to its excellent commentary on and insights into racism and activism, All American Boys tackles a subject I haven't seen done successfully very often — what do you do when someone you love and respect does something monstrous — and manages to make everyone involved feel very human and even sympathetic, without ever making excuses or handwaving away consequences. This book stayed with me a long time after I finished reading it, and I would hope it makes its way into classrooms all across America.
At some point, every one of us embarks on a journey to find love. We meet people, date, get into and out of relationships, all with the hope of finding someone with whom we share a deep connection. This seems standard now, but it's wildly different from what people did even just decades ago. Single people today have more romantic options than at any point in human history. With technology, our abilities to connect with and sort through these options are staggering. So why are so many people frustrated?
Some of our problems are unique to our time. "Why did this guy just text me an emoji of a pizza?" "Should I go out with this girl even though she listed Combos as one of her favorite snack foods? Combos?!" "My girlfriend just got a message from some dude named Nathan. Who's Nathan? Did he just send her a photo of his penis? Should I check just to be sure?" 
But the transformation of our romantic lives can't be explained by technology alone. In a short period of time, the whole culture of finding love has changed dramatically. A few decades ago, people would find a decent person who lived in their neighborhood. Their families would meet and, after deciding neither party seemed like a murderer, they would get married and soon have a kid, all by the time they were twenty-four. Today, people marry later than ever and spend years of their lives on a quest to find the perfect person, a soul mate.
For years, Aziz Ansari has been aiming his comic insight at modern romance, but for Modern Romance, the book, he decided he needed to take things to another level. He teamed up with NYU sociologist Eric Klinenberg and designed a massive research project, including hundreds of interviews and focus groups conducted everywhere from Tokyo to Buenos Aires to Wichita. They analyzed behavioral data and surveys and created their own online research forum on Reddit, which drew thousands of messages. They enlisted the world's leading social scientists, including Andrew Cherlin, Eli Finkel, Helen Fisher, Sheena Iyengar, Barry Schwartz, Sherry Turkle, and Robb Willer. The result is unlike any social science or humor book we've seen before.
In Modern Romance, Ansari combines his irreverent humor with cutting-edge social science to give us an unforgettable tour of our new romantic world.
When I picked up Modern Romance, I was expecting a book version of Aziz Ansari's stand-up, where he talks about his awkward experiences dating and gets his audience to laugh about it. And while that is sort of what his book is, it's really his interpretation of a heavily researched sociological study that he conducted in conjunction with an NYU sociologist. The results are fascinating, kind of scary (Husband read this book too, and both of our takeaways were that neither of us is ever allowed to die, because the world of modern dating is terrifying), and often really funny. Now, even though it's clear he tried his best to be objective, it's still clear in some of his conclusions that Aziz Ansari is not actually a social scientist, but I wasn't reading a book by a comedian for the Accurate Science. So take the data presented with a few grains of salt. But for what it was — a humorous book on being single in the 21st century, written by a comedian and supported by his own extensive research — I thought Modern Romance thoroughly delivered.
As a bonus, know that if you listen to Modern Romance on audio, you get Aziz Ansari yelling at you for being lazy by asking him to read to you (even though I was totally listening while exercising, TAKE THAT, AZIZ).
13. Station Eleven by Emily St. John Mandel
One snowy night a famous Hollywood actor slumps over and dies onstage during a production of King Lear. Hours later, the world as we know it begins to dissolve. Moving back and forth in time—from the actor's early days as a film star to fifteen years in the future, when a theater troupe known as The Travelling Symphony roams the wasteland of what remains—this suspenseful, elegiac, spellbinding novel charts the strange twists of fate that connect five people: the actor, the man who tried to save him, the actor's first wife, his oldest friend, and a young actress with the Traveling Symphony, caught in the crosshairs of a dangerous self-proclaimed prophet. Sometimes terrifying, sometimes tender, Station Eleven tells a story about the relationships that sustain us, the ephemeral nature of fame, and the beauty of the world as we know it."
I keep trying to explain to people what Station Eleven is about and failing miserably. It's about an apocalyptic pandemic, certainly, and how humanity recovers in the aftermath, but at the same time, that all feels almost secondary to the heart of Station Eleven. It feels more accurate to say it's an examination of relationships, art, and meaning, set against the backdrop of the period right before the end of the world, and the period after. Despite being centered around a cataclysmic global event, it's not a very plot-heavy book; there's not really much of an arc, or even a main conflict, and when the book ends, there's very little resolution. Yet for me, it worked, and when it ended, I was completely satisfied. What's more, even though there wasn't a lot of conflict or rising action to keep me invested, I found Station Eleven riveting, and listened to the whole thing on audio in two days. I'm not sure how to recommend this one, only that I loved it, and if you're on the fence about picking it up, I hope you'll give it a shot.