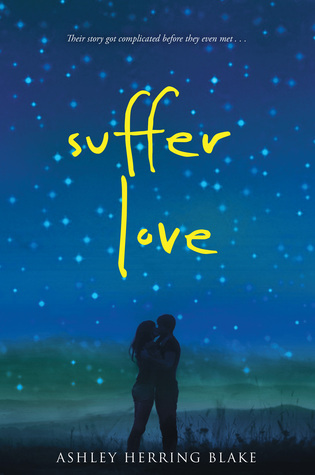 You know those tasks you really should get to, but you have so much time in which to get to them that it's really not important that you do them right now? So you put them off, and put them off, watching your available time shrink and shrink and shrink until there's barely enough time to get them done? But by then it's stressful and rushed, and that gives you anxiety, so instead of buckling down and getting through your tasks, you put them off even more? Until there's no possible way you can get them done in time, so really, why even try? And then you give up and feel like a failure and claim things "just got away from you," but you know the truth?
Please tell me I'm not the only one who does this.
Anyway, this has been me and Ashley Herring Blake's gorgeous YA debut, Suffer Love.
Ashley, as anyone who even casually follows me on Twitter probably knows, is one of my critique partners, but we didn't meet until after she'd already written and sold Suffer Love. However, she said she could use one more pair of eyes on it before she went into copyedits, so she sent it to me and I read it over, making a few tiny suggestions here and there, but mostly just being utterly absorbed in and swept away by the characters and their story.
This was — I just looked it up — November, 2014.
Suffer Love released in May of this year.
Which means I've had a year and a half to write this review and put it up before the release date, and I still didn't manage to get it done in time.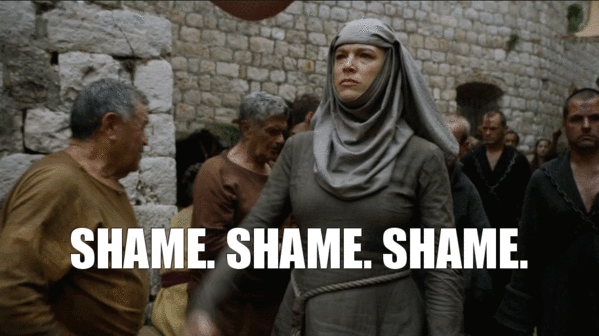 Anyway, I'm finally getting to it now, because I loved this book and I love Ashley and it deserves a glowing review…even if it's a little late.
The Plot (from Goodreads):
"Just let it go."
That's what everyone keeps telling Hadley St. Clair after she learns that her father cheated on her mother. But Hadley doesn't want to let it go. She wants to be angry and she wants everyone in her life—her dad most of all—to leave her alone.
Sam Bennett and his family have had their share of drama too. Still reeling from a move to a new town and his parents' recent divorce, Sam is hoping that he can coast through senior year and then move on to hassle-free, parent-free life in college. He isn't looking for a relationship…that is, until he sees Hadley for the first time.
Hadley and Sam's connection is undeniable, but Sam has a secret that could ruin everything. Should he follow his heart or tell the truth?
My Thoughts:
It's well-known that parents are scarce in YA literature. Either they're dead, or they're absent, or they're around but strangely invisible. It's understandable; YA is about teens, and it's hard to put teens front and center if their parents are continually barging in and trying to take charge. So many YA stories deal with this by simply removing the parents, or shifting them to the background.
To be clear, there's absolutely nothing wrong with that approach. One of the main audiences of YA is, in fact, teenagers, and it makes total sense that they'd want to read stories about characters their age, not about their parents. I find absolutely no fault with authors who would rather focus on their teen characters and keep adults mostly out of the mix.
However, I'm a little bit backwards. I was one of those teens who read a lot of adult literature, and now I'm an adult who reads a lot of YA. As such, I've always been drawn to stories that feature both perspectives, the adult and the teen. I find it fascinating to explore where they clash, where they overlap, where the gap in years of life experience is an asset and where it's a hindrance.
Suffer Love is one of those rare YA books that, while remaining solidly YA, really digs in and explores those questions. Sam and Hadley, the two teen narrators, are both dealing with the fallout of their parents' infidelity. One family has already split apart, the other is trying to stay together but finding it a challenge. One narrator knows the sordid details of their parent's affair, the other does not. Both are struggling to redefine their relationships with their parents and families, while still working through lingering feelings of anger and betrayal. The parents in both families are well-drawn, fully realized characters, but even when they're not on the page, their presence is felt. Suffer Love doesn't shy away from asking hard questions about the relationships between parents and teens, the mistakes both sides can make, and how both parties can move forward after being shaken to their core.
But much as I loved the way Suffer Love is a story about parents and kids and the particular hurting and healing that occurs within families, it's about more than that. It's about first love, and grief, and friendship. It's two people in pain finding each other and realizing that they can heal better together than they can apart. It's about loyalty, and secrets, and trying to make a good decision when all of the choices available to you are bad.
Sam and Hadley both felt like real people to me as I read. The alternating points of view were never confusing, with each having their own distinct voice and purpose. The side characters never felt peripheral either, and each had their own moments to shine, particularly Sam's best friend Ajay (my favorite character) and Sam's younger sister, Livy. Suffer Love is one of those books where you just want to hang out with several of the characters after the book ends, and maybe give a few of them hugs, not just because they need one, but also because you feel so connected to them.
The prose is lush and gorgeous but never gets overly flowery, and is infused with plenty of humor, as well as a hefty dose of Shakespearean references (including quite a few nods to my favorite Shakespeare play, Much Ado About Nothing, from which Suffer Love gets its title). It's one of those books that strikes the perfect balance between lovely writing and compulsive readability, and I found that once the pages started turning, they didn't stop.
Suffer Love is a beautiful, emotional story of grief and healing, of trust and friendship, of heartbreak and first love. It is about romance, and family, and the lengths a person will go to for the people they love. If you already love contemporary YA, or haven't tried it yet and are searching for just the right book to get your feet wet, Ashley Herring Blake's Suffer Love is a riveting and poignant debut, and I can't wait to read what she writes next.