I have been a bad blogger lately. I've been reading good books and seeing good movies, yet my reviews are few and far between. I blame this on the holidays, and writing, and critiquing, and children, and travel, and the Internet, and Netflix, and queso. Since none of these things are going away any time soon (*whispers I love you queso*) I figure it's best not to stress about it, and to give you what reviews I can, when I can.
Because really, I know you're all waiting with bated breath to hear what I think before you decide what book or movie to see next. Right?
(And as a general reminder, reviews from me are also a bit sporadic because I only review what I can also recommend. So I'm reading more books than I'm writing about. Thankfully not a lot more — since life is too short to read bad books — but still, more.)
Anywho, I had lofty plans to write detailed reviews on each of the book-to-film adaptations I've seen in the theaters recently, but alas, I just don't think that's going to happen. So instead, you're going to get three mini-reviews, and you're going to like it.
Okay, maybe you won't like it. That's really not up to me. Sorry, got a bit presumptuous there.
The three films I'm going to be talking about are vastly different, their only common denominator that they are all based on books written for young adults, and that they are all books I really enjoyed. They are Ender's Game (novel by Orson Scott Card), The Book Thief (novel by Markus Zusak), and Catching Fire (novel by Suzanne Collins).
Before I get into the individual reviews, let me mention a few of my opinions that apply to all three movies. First, I found the casting brilliant in all of them (with a couple very minor exceptions) and the acting superb. Even when an actor didn't look like how I pictured a character from the book, their embodiment of their character more than made up for it. I tend to be pretty forgiving when it comes to actors physically matching character descriptions anyway — to me, the feel of a character is far more important than whether they have the "correct" hair or eye color — but even if I was more of a physical purist, I think I could have forgiven most of the times when casting drifted significantly from the way a character was described in the book, simply because the actor was the character.
I also thought the effects in each film were fabulous. Granted, they were certainly more noticeable in Ender's space-and-explosions setting than in the historical town of The Book Thief, but none of them had effects that made me roll my eyes or felt at all cheesy. The effects were well-integrated and appropriate, and really helped bring each world to life.
Also, each film had a fantastic score. I'm a sucker for a good soundtrack, and I thought all three of these soundtracks perfectly accompanied the stories being told. Book Thief's was simple and haunting, Ender's was tense and epic, and Catching Fire's seamlessly wove between the over-the-top anthems of the Capitol, and the subtler, more intimate melodies of the Districts. All three scores were beautiful, and I've already added Ender to my writing playlist.
Okay. With that out of the way, let's talk about the films themselves.
Ender's Game
I really, really enjoyed this film adaptation, but after talking to other friends who have seen it who have and have not read the book, I'm willing to admit that it's possible that this film will appeal far more to those who come into the movie already familiar with the story. The movie made some significant changes to the book, streamlining the complex and nuanced narrative down to its core elements to fit into a 2-hour film, and either truncates or eliminates many of the subplots that give the story its texture. So while I don't think the movie would have confused someone new to the story, it may not have resonated as much with them. Most of Ender's internal struggle as he adjusts to Battle School is only hinted at, and we lose almost all of the back story of him and his siblings, which sheds significantly more light on his character. The Mind Game that Ender plays, through which his commanding officers are psychologically evaluating him, also only gets a brief scene, as opposed to being a common thread running all throughout the story. In addition, I could have used at least one or two more Battle Room sequences, where Ender is honing his command style, because that would have really helped the audience understand how his brain works, and why the adults in the movie have so much faith in him. (Plus, Battle Room sequences were my favorite parts of the book and the movie, so I could have happily sat through another half hour of them at least.)
That said, there were other changes I was totally fine with. For example, Book!Ender is probably a good 5+ years younger than Movie!Ender, and this pretty much applies across the board to all the kids. Truthfully, if they'd kept the characters elementary-aged prodigies like they are in the book, it would have been nearly impossible to find child actors who could portray them accurately. They also changed the gender/race of several of the adult characters, and/or combined multiple characters into one, and I thought it worked really well. Also, they updated the graphics Ender and his jeesh see on their displays (the book came out in the '80s, and as such, has '80s-era graphics notions), for which I was highly grateful.
The one casting decision I was a little torn on was the character of Bonzo Madrid. The actor was a perfect Bonzo — seriously, I can't imagine anyone playing his personality better — but by casting a kid who was smaller than Ender, it didn't seem like quite so much of a David-and-Goliath situation, and therefore didn't evoke the same kind of tension that their relationship evokes in the book.
However, I still thought Ender's Game was a great adaptation of one of my favorite books, and that even though it at times felt a bit rushed, it's still a wonderful story that was amazing to see brought to life on the big screen. If you're a fan of the book, try to catch it in theaters. If not, it's worth checking out on Redbox or Netflix in a few months.
The Book Thief
I spent this entire movie in awe of how perfectly it captured the spirit of the book. Even the feel of the book — the drifting, hazy quality that comes from having Death as the narrator — translated to the film. I know I already mentioned that I was a fan of the casting, but I need to give a special shout-out to Sophie Nélisse, who plays Liesel. She was absolutely stunning in the role, and I hope to see her in many, many more films in the future.
There were some minor changes and a few parts missing from the book, but I didn't miss any of them as I was watching. It was only after leaving the theater and discussing it further that I realized changes had been made. The experience of watching the movie was riveting and immersive, and I was moved to tears over and over (seriously, bring tissues). Each moment of the film felt purposeful and thoughtful, and I have to believe that the writer, director, and cast must be devoted fans of the book to have translated its essence to film so beautifully.
While some events of the book were streamlined or skipped, the movie never felt rushed. The plot was extremely easy to follow, and each of the characters developed wonderfully well. I went to see the film with a friend who had never read the book, and she also adored the movie, so while I still absolutely recommend everyone reads the book, it's not a prerequisite to enjoy the film.
Bottom line, I thought The Book Thief was a thoughtful, moving, beautiful film that will both satisfy fans of the book and enthrall new fans. It's adapted from a YA novel, but I believe it will appeal to viewers of all ages, from early teens to great-grandparents. And while it tells about one of the darkest times in human history, it does so in a manner that is sensitive and quietly uplifting without becoming saccharine. It recently opened in wide release, so go look up showtimes and get thee to a theater.
And again. Tissues. I cannot stress this enough.
Catching Fire
I'm going to preface this with the obvious: Catching Fire is a sequel to The Hunger Games, so if you haven't seen the first one, you should probably do so before you see the second.
THAT SAID! If you saw the first one and weren't pleased with the deviations from the book, or the extensive use of shaky cam, this one is so much better. (Disclaimer: I really liked the first Hunger Games movie, but I can see why some didn't.) And if you did like the first movie, prepare to love the sequel.
Catching Fire takes all the best parts of The Hunger Games — the excellent cast, the glorious and appalling extravagance of the Capitol, the musical themes, the visceral sense of the Games — and takes them up a notch, in addition to fixing most of the problems with the first film. Gone is the nausea-inducing shaky cam, the significant changes from the book for the sake of action or shock value.
This film relies far less on putting the viewer in the Games, and more on making the viewer feel Katniss' and Peeta's gamut of emotions as they are flung back into a fight for survival. While the first film definitely wrung a few tears from me, I was a mess for most of Catching Fire. Secondary characters that I enjoyed in the first movie — Haymitch, Effie, Cinna — are fleshed out and humanized in this one, and we also are introduced to two of my favorite series characters, Finnick Odair and Johanna Mason.
Again, I know I already mentioned casting, but I need to give a shout-out to Sam Claflin and Jena Malone, who portrayed Finnick and Johanna, respectively, because they were perfect. Neither of them is who I pictured when reading the books, but I can't imagine anyone doing more justice to the characters. Their scenes were my favorites in a movie full of amazing moments (which is doubly saying something, since Peeta Mellark is one of my favorite fictional characters ever).
Catching Fire is my favorite book in the Hunger Games trilogy, not only because of the amazing characters, but because I like how it digs deeper into the turbulent climate of Panem, and how while we do get a second set of Games, how we experience them is totally different. This time, Katniss is not a lone wolf, but a member of a team. This time, it's not children in the arena, but adults. And this time, although they ostensibly have the same mission, the underlying tone is that they're fighting for something far greater than survival. And all of this was somehow even more effective in movie form than in book form. I thought this film did a stellar job in driving home the toll the Games take on the Districts, the savage mercilessness of the Capitol, the horror of the tributes and their families, and the psychological trauma that plagues even the "winners" of the Games. And I thought it set up audience expectation going into the third movie (which is going to be painful) masterfully.
My one quibble with the film was that it still harped a little too much on the supposed "love triangle" (which I still maintain does not even exist in the books), which made Katniss more wishy-washy and hormonal than she should be, given the events going on in her life. I think the filmmakers are shooting themselves in the foot, giving themselves an unnecessary uphill battle in pulling off the end of the trilogy convincingly, all in the name of being able to print more "Team Gale" and "Team Peeta" t-shirts. But it's a minor quibble, and I can overlook it in light of all the other major things the film got so, so right.
Overall, I can honestly say that not only was Catching Fire one of my favorite movies of the year, but one of my favorite book-to-film adaptations ever. It made me laugh, gasp, and cry on more than one occasion (this is another movie where I must stress, bring tissues). My theater burst into spontaneous applause and cheering at several parts. The cast, the visuals, the direction, and the storytelling were all spot-on. I don't say this often, but the film was, in my opinion, better than the book. If you are a fan of The Hunger Games, whether in book or movie form, Catching Fire does not disappoint. I've already seen it twice in theaters, and may need to see it again. It's that good.
OKAY. THAT WAS A LOT OF TYPING.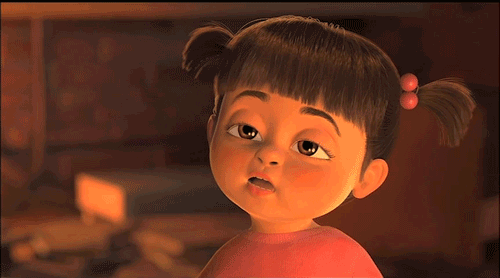 So those are my thoughts on the latest YA book-to-film adaptations, now playing in a theater near you. In non-book-adaptation news, I've also seen Thor: The Dark World (twice) and it is also pretty awesome. SO much more of all the things I wanted more of after the first movie (and yes, this includes LOTS more Loki).
Hopefully soon I'll review some books on here. I spent most of November reading and critiquing friends' manuscripts (coming down the eventual pipeline to a bookstore near you!), but am now finally caught up and back on the reading-books-currently-on-shelves bandwagon. Right now I'm reading ALLEGIANT, which I've managed to NOT SPOIL for myself yet, so please, I know it is polarizing but DON'T TELL ME WHAT HAPPENS. Please and thank you.
In the meantime, seen any good movies lately?